A breakdown of New Zealand law and regulation surrounding cannabis based products like CBD oil in 2021.
Cannabidiol (CBD) is one of many natural compounds found in the cannabis plant, classed as a cannabinoid. It has drawn the most attention recently as a key driver behind the legalisation of cannabis due to the growing amount of research into its potential application in human health and well-being. What does NZ law say about CBD Oil and cannabis-based products? Are these legal to buy? We'll answer that for you.
CBD Products - How can I legally get CBD in New Zealand?
On April 1st 2020, the Ministry of Health introduced the Medical Cannabis Scheme with the intent to make it easier to access medical cannabis products like CBD oil. According to this regulation, "CBD products may be prescribed by any doctor registered to practice in New Zealand."
A CBD product does not require ministerial approval to be prescribed, supplied or dispensed anymore. They are now regarded as normal prescription medicines. As with all prescription medicines, patients must have a prescription from an authorised prescriber to use CBD products. Many GP's still don't realise it, but they can legally write you a prescription. If you do experience push back from your GP and would like to try CBD oil, you can go to a medical cannabis specialist.
Under New Zealand law a CBD product is defined as a product that contains cannabidiol:
– AND must have < 2% of THC (or any other psychoactive components within cannabis)
– AND does not contain any other controlled drug
– AND contains cannabidiol and does not contain a psychoactive substance.
Be aware that most CBD products on the international market do not meet New Zealand's definition of a CBD product. In order to meet this standard, your doctor must prescribe or source a CBD Isolate or a Broad Spectrum CBD. The most common CBD product is a Full-Spectrum CBD which is a less refined version containing a bunch of other cannabinoids and terpenes but has THC levels above the allowed threshold. Unfortunately this full-spectrum CBD is by far a superior product but falls under a different legal category of medical cannabis explained below.
Can i buy cbd oil online?
You CANNOT legally buy CBD online from a website in another country where CBD is freely available. If you do, you run the risk of losing it at customs.
If you come across a website shipping CBD to New Zealand we advise you don't risk spending a few hundred dollars to lose it at customs.
Some websites might even look like they're shipping from New Zealand with '.co.nz' domains, however more often than not they're just international brands trying their luck.
Can i bring cbd into New Zealand in my luggage?
If you are traveling, you may bring a medicinal cannabis product like CBD oil into New Zealand if:
the product has been prescribed to you by a doctor
you have a copy of the prescription or a letter from your doctor stating that you are being treated with the product
you declare the product on your passenger arrival card
you carry the product in its original container, and
you are bringing no more than a 3-month supply of a CBD product or a 1-month supply of any other medicinal cannabis product.
What about other cannabis products with thc in them?
Cannabis based products contain usually contain one or both of CBD and THC. As most of the research and benefits have been focused on these two cannabinoids, these are the two ingredients you'll see in most cannabis-based products. Some less refined or full-spectrum products may also contain the plants other cannabinoids and terpenes.
| | |
| --- | --- |
| | Tetrahydrocannabinol (THC) |
| Non-psychoactive cannabinoid | |
| Can reduce the anxiety and the effect of the THC high | Responsible for the psychological effects such as head high,potential increase in heart rate, and slower reaction times |
| Cannabinoids work best together without each other | |
Medicinal Cannabis Products in New Zealand
Evidence for the use of cannabis as a medicine has come too far to ignore. As a result some products have been developed and approved by the government to be prescribed as a cannabis based product.
Pharmaceutical Grade cannabis products that HAVE CONSENT for distribution in New Zealand
Consent for distribution means that the product has been determined by Medsafe to meet acceptable safety and efficacy requirements for distribution in New Zealand.
From 1 April 2020, registered medical practitioners no longer need Ministerial approval to prescribe Sativex™ for off-label use for patients under their care, where this is within their scope of practice. When a prescription has been issued, Sativex™ can be dispensed to the patient by a registered pharmacist, or by a registered medical practitioner if the patient is in their care.
Medical practitioners can prescribe SativexTM without Ministerial approval for any on-label or off-label indications within their scope of practice, where there is a clinical need.
Sativex is an unfunded CBD and THC solution in a 1:1 ratio, meaning it will cause a high in some people.
Medical Cannabis versus Recreational Cannabis
Medicinal cannabis is used to help treat disease or symptoms of medical conditions where cannabinoids are dosed accordingly. In contrast, recreational cannabis has developed purely for the experience of the 'high'. When broken down into the cannabinoids, medicinal treatment excels using a balance of cannabinoids and terpenes which in some cases may result in a small high at large doses. Recreational use however has seen the development of cannabis plants with extremely high levels of THC and low levels of CBD just to produce a strong high.
Dosing of Medicinal Cannabis
The recommended dose is difficult to be sure of due to the large range of products tested in studies.
Some are synthetic and some are natural (plant-based and have different strengths from different parts of the plant).
Different products have different amounts of cannabinoids, so until there are more reliable products available, it is difficult to know the right dose.
There are side effects and dangers of using smoked cannabis for medicinal use because it is impossible to know what doses are being inhaled.
The general advice for any medicinal cannabis product is to start with low doses and increase slowly to assess for beneficial effect. You can read more about CBD oil dosage in our dosage guide here.

At the CBD Oil NZ team we're looking to provide you with up to date information on CBD in New Zealand regarding new research and regulation.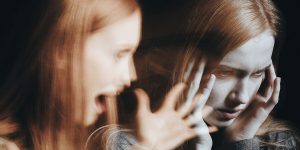 How Can We Help? Search Reviewed OnJuly 14, 2021Medically Reviewed byDr Ron GoedekeCBD Oil for treating schizophrenia Evidence Based Schizophrenia is a chronic and serious
Read More »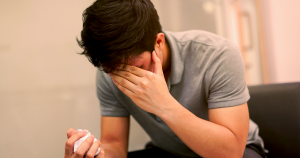 How Can We Help? Search Reviewed OnJuly 14, 2021Medically Reviewed byAdminCBD Oil for managing nausea Evidence Based If you often suffer from nausea and want
Read More »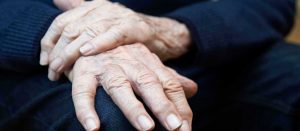 How Can We Help? Search Reviewed OnJuly 14, 2021Medically Reviewed byDr Ron GoedekeCBD Oil for managing Parkinson's Disease Evidence Based Parkinson's disease is a degenerative
Read More »