Cannabis contains over 100 different compounds called cannabinoids where CBD and THC are a couple of the most abundant and well researched. The cannabis flower, present on the female cannabis plant is covered in resin glands where cannabinoids such as THC and CBD are extracted from. Cannabis resin is a dark to light brown substance which is scraped off the surface of the cannabis plant and pressed into a solid lump, sometimes referred to as hashish.
Cannabidiol (CBD) is the most abundant cannabinoid that accounts for approximately 40% of the cannabis resin and is often consumed in the form of an oil. CBD first gained serious media exposure when it was shown to stop epileptic seizures live on television. CBD can affect multiple different pathways in the body at once, making it very difficult to isolate effects and interactions, yet all results tend to be a move to homeostasis.
It is non-psycho active because of its lack of attraction to CB1 receptors, the ones that cause the high but does play a role on CB2 receptors found through the rest of the body.
Cannabidiol has a strong gene transcription, the ability to upregulate and down regulate a huge range of genes in favour of a healthy outcome. With endocannabinoid system the spread through almost every organ of the human body, and CBD having the ability to influence it, it is easy to understand how it can be so beneficial as it mimics our bodies own endocannabinoids.
As well as engaging cannabinoid receptors, CBD can affect receptors for pain modulation, sleep, mood and stress management.
Tetrahydrocannabinol (THC) is the most well-known cannabinoid, famous for its psychoactive properties. It focuses on the CB1 receptors, found in the brain giving its ability to cause a high. THC will only become psychoactive when heated which means full plant extracts when consumed as an oil will not cause a high.
taking pure THC will create a significant psychoactive affect and possibly result in a loss of control and anxiety. However when coupled with CBD, the high is reduced and the absorption and benefits of CBD are greater.
Cannabinoid Synergy and Whole Plant Medicine
The multitude of compounds present in the cannabis plant have been designed to work synergistically together to enhance the benefits and decrease any negative side effects. When singled out, individual molecules can create side effects and will not work as well as the entire plant intended. Unfortunately due to most regulations around the world, most forms of cannabis oils have the THC completely removed, whereas even at low doses it can improve the quality of the CBD oil and offer benefits in its own right.

The two most famous cannabinoids found in cannabis are THC and CBD but there over 100 more that are best used together in their natural state than pulled a part and offered as single molecules. However the cannabis plant doesn't directly make THC and CBD, rather it makes the acids THCA and CBDA, where A is for acid. These acids are then converted through some catalyst such as heat to THC for example and only then does the THC part of cannabis become psychoactive. Basically just raw consumption of the plant should not create any psychoactive effects.
Some other cannabinoids produced by cannabis are:
CBGA (Cannabigerolic acid)
CBDA (Cannabidiolic acid)
CBCA (Cannabichromenenic acid)
THCA (Δ9-tetrahydrocannabinolic acid)
THCVA (Tetrahydrocanabivarinic acid)
CBGVA (Cannabigerovarinic acid)
CBDVA (Cannabidivarinic acid)
CBCVA (Cannabichromevarinic acid)
CBDA and THCA are the most abundant cannabinoids in most cannabis strains but CBGA is the starting acid that enzymes in the cannabis plant use to make CBDA, THCA and CBCA.
The major differences between the cannabinoids are determined by the extent to which they are psychologically active. Three classes of cannabinoids, the CBG, CBC and CBD are not known to have such an effect. THC, CBN, CBDL and some other cannabinoids on the other hand are known to be psychologically active to varying degrees. Cannabinoid acids do not have any psychoactive affects, but they do have antibiotic and insecticidal properties which help protect itself.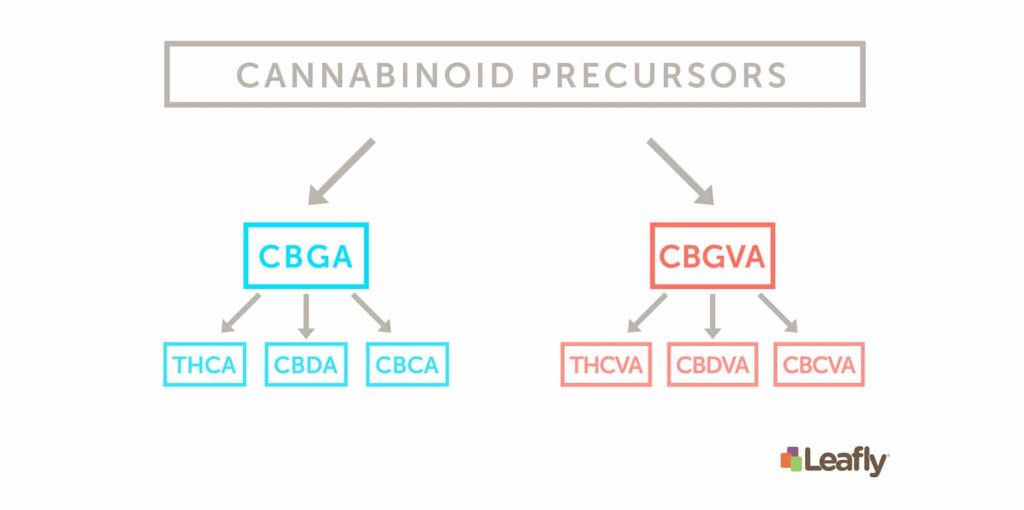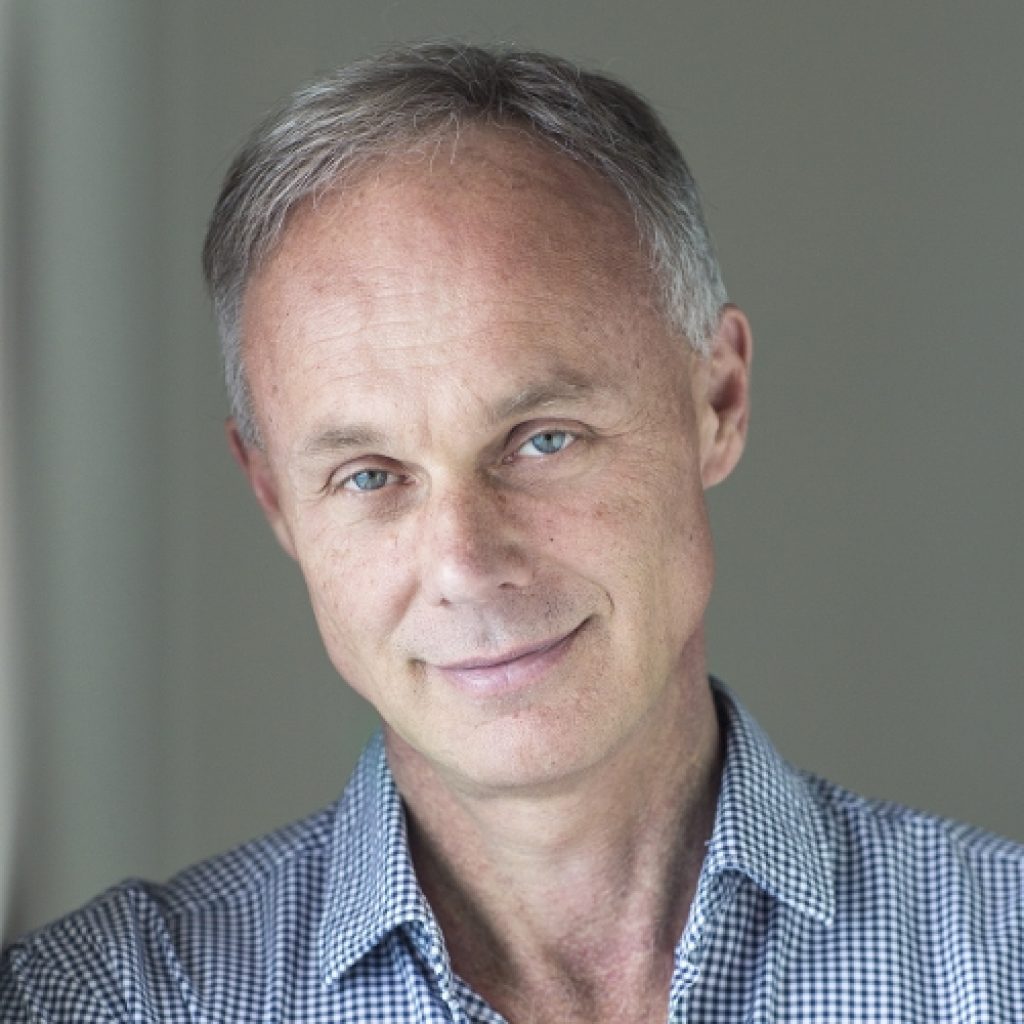 Dr Ron Goedeke, specialises in alternative and functional medicine. He is a foundation member of the New Zealand college of Appearance medicine and has been a member of the American Academy of Anti-aging medicine since 1999. With over 20 years of experience in the anti-aging field, Dr Ron Goedeke is recognized as one of New Zealand's leaders in this new and growing field of medicine.
Hemp Oil vs CBD Oil – What is the difference?
Hemp Oil and CBD Oil are two terms you might come across when looking for the right CBD product that could mean the same thing or be completely different so it is important to understand them.
CBD (cannabidiol) is the therapeutic molecule found in cannabis that is so sought after right now. Pretty much all retail CBD is extracted from hemp plants which is the name given to cannabis strains with less than 0.3% THC.
Therefore CBD is a molecule found in the oil extracted from the hemp plant which is where the name hemp oil comes from.
Some additional confusion occurs with the introduction of hemp seed oil, sometimes shortened to just hemp oil. Hemp seed oil comes from cold pressing the seeds of the hemp plant, where as the hemp oil or the source of the CBD comes from the flower of the hemp plant.
Things to look for when purchasing a CBD product.
If the label states how much CBD is in the bottle, this is a CBD product. Depending on the concentration, a 30ml tincture of CBD typically contains anywhere from 500mg – 3000mg of CBD.
If the label says Hemp Oil but does not say how much CBD is in the bottle, be cautious. The amount of CBD in the bottle is the most important selling point and is what manufacturers want you to see. If it says 'cannabinoid-rich' but does not say how much CBD is in the product, this is unlikely to be a CBD product.
Results of CBD oil in human trials
Cannabis has been used for thousands of years for medicinal and spiritual purposes. Since it was banned due to psychoactive effects, scientists focused on varieties with less tetrahydrocannabinol (THC) which causes those psychoactive effects. In such varieties, cannabidiol or CBD is the most prevalent cannabinoid and is responsible for many medicinal effects. CBD is mostly used as CBD oil which has been extensively studied since the middle of the 20th century. Here are some of the scientific findings from human trials.
CBD reduces pain and inflammation
CBD is a pain killer. In a 2018 study, CBD effectively improved pain, mood, sleep, and the quality of life through its analgesic and anti-inflammatory properties. A 2016 study found that topical application of CBD relieved pain and inflammation related to arthritis.
CBD protects the brain
Research has found that through its neuroprotective, antioxidant, and anti-inflammatory properties, CBD can prevent or stop the damage of brain cells when given at certain concentrations. Scientists also found that it protects brain matter and stops the death of brain tissue after traumatic brain injury or a stroke.
CBD relieves anxiety and depression
Anxiety and depression normally go hand in hand and they can both be relieved through the use of CBD. A scientific review found that CBD effectively reduces many types of anxiety disorders. In a 2014 study, CBD showed promise as a treatment for depression. These findings are related to CBD's ability to act on the serotonin receptors in the brain. N.B. Serotonin is the neurotransmitter that regulates many functions in the body including the emotional state and social behaviour. Keeping its levels in balance is the usual therapy for depressed people.
CBD is a remedy for substance abuse
In one study, CBD reduced mood swings, anxiety, pain and insomnia experienced by patients with opioid abuse problems. Then a 2019 clinical study involving 42 men and women who abused heroin for an average of 13 years divided the participants into 3 groups. The groups received either 400mg of an oral CBD solution or 800mg of oral CBD solution or a placebo for three consecutive days. Then scientists studied the participants for two weeks in which they watched images and videos with drug-related signals such as syringes, intravenous drug use, packets of powder, and rubber ties. CBD reduced anxiety and cravings brought on by the drug-related cues 2 to 3 times greater than placebo. Also, heart rate and stress levels were significantly lower in the groups that took CBD. There was no noteworthy difference between the two CBD groups.
CBD reduces blood pressure
CBD has been found to be effective for managing hypertension. In a randomized, double-blind crossover, and placebo-controlled study, 9 healthy men received either 600mg of CBD or placebo. Resting blood pressure went down in those who took CBD. When subjected to stressors that increase blood pressure, the men who received CBD experienced a smaller BP increase than placebo.
CBD in cancer treatment
In one study, CBD killed human breast cancer cells. A review of other studies found that it can suppress the growth of cancer cells, destroy cancer cells, completely prevent cancer cells from invading an area, and prevent cancer cells from spreading in the body.
CBD for sleep disorders
A review has found that CBD can calm the body and mind and promote better sleep by reducing restlessness, anxiety, stress, and general imbalances in the body.
CBD is anti-aging
Research has found that CBD delays signs of aging by improving the production of collagen which is what is required for stronger bones and firm skin and muscles. It also improves the appearance of scars, wrinkles and skin discoloration. It also delays aging through its anti-inflammatory, antioxidant, anti-stress and deep moisturizing effects.
CBD treats diabetes
CBD treats and prevents both type 1 and type 2 diabetes. In one study involving people suffering from type 1 diabetes, CBD eased the inflammation in the pancreas. N.B. type 1 diabetes is an autoimmune disease in which the immune system attacks pancreatic tissue cells. It has also been found to reverse type 2 diabetes by reducing insulin resistance through its anti-inflammatory properties.
CBD is treatment for cigarette smoking
CBD is great for people fighting nicotine cravings. In a 2013 pilot study, smokers who used inhalers containing CBD reduced the number of cigarettes they smoked and stopped their nicotine craving. Then in a 2018 study, CBD helped to reduce cravings for people who were withdrawing from tobacco. This was attributed to its relaxing effect.
CBD treats dementia
In one study, CBD prevented loss of the ability to recognize faces of acquaintances. This was the first evidence that CBD can potentially prevent symptoms of Alzheimer's disease, one of many signs of dementia. In another study, CBD could treat irritability, disinhibition, agitation, unusual motor behavior, nocturnal behavior disorders, and abnormal vocalization which are all mental symptoms linked to dementia.
CBD alleviates digestive system disorders
One study found that CBD prevents nausea and vomiting in cancer patients undergoing chemotherapy. Another study found that it relieves inflammatory bowel disease and other inflammatory conditions in the gut. CBD also restores the permeability of the endothelial membrane, making it a potential remedy for leaky gut syndrome. A paper published in the journal Phytotherapy Research in 2012 has evidence that it is effective against Irritable Bowel Syndrome.
CBD's anti-psychotic effects
A review found that CBD has anti-psychotic effects similar to certain pharmaceutical drugs and may be seriously considered for treating schizophrenia.
CBD improves skin health
In a 2014 study, CBD oil reduced the production of sebum which is known to cause acne if produced in large amounts. In another study, topically applied CBD oil reduced inflammation in psoriasis and other inflammatory skin conditions.
CBD relieves epilepsy
Many studies of the use of CBD for treating epilepsy have found that it has anti-seizure properties without side effects. It can also treat disorders that are related to epilepsy, such as neural injury, neurodegeneration, and psychiatric diseases. This is why in 2018 the FDA approved a CBD-containing drug called Epidiolex for the treatment of Dravet syndrome and Lennox-Gestaut syndrome is children 3 years old and over.
CBD is safe
When using CBD for the treatment of epilepsy and psychotic disorders, scientists found that in some people it may have side effects such as diarrhoea, tiredness and changes in appetite and weight. However, they also found that it had a better side effect profile compared to drugs that are commonly used for these conditions.
How CBD Can Help With Concussions
Many people suffering from the long-term effects of concussions are turning to CBD for alleviation of symptoms and recovery. Concussions are common in people involved in vehicle accidents, in kids and adults who accidentally fall, and most common among sports persons, particularly those who play contact sports such as rugby. While some people have short-term symptoms and recover on their own, others have long-term symptoms that require medical assistance. Since typical medication only alleviates symptoms temporarily, many people are turning to CBD since it helps brain cells to recover and alleviates most symptoms.
What is a concussion?
A concussion is brain injury caused by a blow, knock, or jolt to the head or by a hit to the body that causes the head to move back and forth rapidly. This trauma can cause the brain to shake and twist in the skull, which then stretches and damages brain cells or causes chemical changes in the brain. The injury affects how the brain works.
How a concussion negatively affects the brain
Medically, a concussion is considered to be "mild" brain injury because it is not life-threatening. Still, the effects can be serious since it causes physical and chemical changes that affect how the brain functions. The effects can last a few hours or a few days, or a few weeks or longer than a year. Problems are compounded through multiple concussions, mostly seen in contact sports.
Inflammation of the brain is a huge issue when it comes to concussions. It usually helps during an immune response, but when the inflammatory cells are recruited to the brain, they worsen concussion symptoms because the head can't withstand the pressure easily.
Short-term effects of a concussion
After suffering a concussion, the injured person may have a headache, brain fog, dizziness, delayed response to questions, nausea, vomiting, ringing in the ears, fatigue, blurred vision, and sensitivity to light and sound. He may also experience confusion and, sometimes, memory loss especially after loss of consciousness.
Long-term effects of a concussion
Some symptoms may manifest hours or days after the trauma to the brain. These include memory problems, trouble concentrating, irritability and other personality problems, sensitivity to light and noise, depression and other psychological problems, sleep disturbances, and disorders of taste and smell.
Most of these symptoms resolve within a few weeks. However, 40 to 80% of concussed people may suffer from post-concussion syndrome in which they continue to experience symptoms after six weeks, and 10 to 15% of them experience symptoms for more than a year. People who have more concussions tend to suffer long-term effects, especially if they don't take time to recover between injuries. It is these cumulative concussions that lead to depression, behaviour change and even suicidal tendencies.
Medical treatment of long-term concussion
Generally, people with post-concussion syndrome do recover with rest and minimised stress. Doctors may treat headaches with migraine and pain medications, prescribed and over-the-counter. Neurologists may be involved in treating mental health symptoms and cognitive impairment using antidepressants, cognitive therapy and psychotherapy.
How CBD oil can help with the symptoms and recovery of a concussion
Medical approaches aim to alleviate symptoms and may, or may not, help patients to recover. If the headaches continue, the sufferers simply continue to take medication and this may lead to problems such as overdose and dependency.
Luckily, CBD can be very useful and sufferers are choosing to take it to ease pain and inflammation since it is safe and not psychoactive. It contains a number of medicinal properties and therapeutic benefits which reduce the physical, mental and psychological issues. In fact, CBD helps brain cells to recover.
The endocannabinoid system in humans and other mammals produces cannabinoids and it has receptors that interact with cannabinoids. Therefore, the body is naturally equipped to handle CBD without any ill-effects. CBD helps post-concussion syndrome patients through a number of different ways. Here is how it works in the body to bring relief for.
CBD reduces pain and inflammation
People suffering from post-concussion syndrome suffer from a lot of headaches so they can benefit from CBD's analgesic and anti-inflammatory properties. CBD is already popular among people who suffer from chronic pain who are trying to avoid the risks of addiction and overdose associated with taking opioids. Even scientists have tested it in a number of studies, e.g. the study published in Neurology in December 2018, and found it to be effective in improving pain, mood, sleep, and the quality of life.
CBD protects the brain
At certain concentrations, CBD can prevent or stop the damage of brain cells through its antioxidant, neuroprotective and anti-inflammatory properties. It has been found to preserve brain matter and stop the death of brain tissue after a stroke or traumatic brain injury. This is exactly the reason why many current and retired sportspersons are benefiting from CBD.
CBD accelerates brain recovery
CBD increases the amount of blood going into the brain. This increases the amount of nutrients and oxygen that the brain gets, speeding up the healing process.
CBD controls moods, and reduces anxiety and depression
CBD reduces depression and anxiety and generally lifts the mood. In a review published in Neurotherapeutics, scientists found that CBD is effective in reducing many types of anxiety disorders. A number of animal studies confirmed that it has anti-depressant effects. These effects are related to its ability to act on the serotonin receptors in the brain. N.B. Serotonin is the neurotransmitter that regulates moods and social behaviour.
CBD reduces stress
The constant pain and other symptoms, together with frustration, lead to stress. CBD calms down the mind, improves sleep, relieves pain and generally relieves stress.
Take CBD for concussions
Through different approaches, CBD can help effectively prevent some of the harmful effects of concussion injuries, stop inflammation, alleviate symptoms, and help the brain to recover without causing any undesired side-effects and no one can overdose on it. Anyone who has had a concussion can begin to take it soon after injury to manage pain, to reduce inflammation and to prevent long-term effects. Anyone with post-concussion syndrome can reverse the symptoms and actually recover safely.