CBD Oil &

Medical Cannabis

Information for


Kiwis
Your online resource for all things CBD and Cannabis related in New Zealand.

Important Information
This website is for informational purposes only. Consult with your doctor before using medical cannabis. A valid prescription is required to use CBD in New Zealand. You cannot buy any CBD products through this website.
TRY THE BENEFITS

OF CBD NOW
One of the most extensively researched molecules in 2023
Cannabidiol (CBD) is one of many natural compounds found in the cannabis plant, classed as a cannabinoid. It has drawn the most attention recently as a key driver behind the legalisation of cannabis due to the growing amount of research into its potential application in human health and well-being.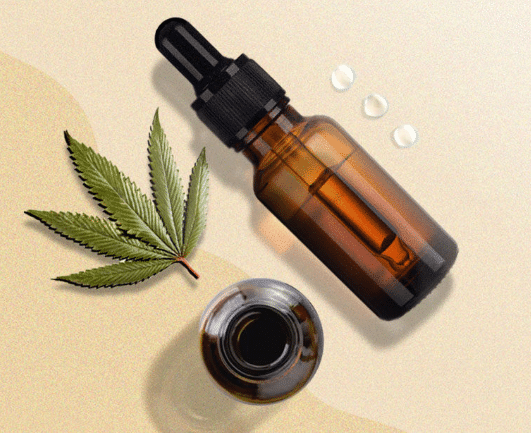 All humans are born with a network of cannabinoid receptors, found throughout the entire body. These receptors open up the ability for cannabidiol (CBD) and other cannabinoids to benefit our health as we are designed with the ability to absorb and use them.
The main receptors, called CB1 and CB2 bind and interact with cannabinoids, resulting in the active compounds in cannabis to be extremely well absorbed and used by our bodies. Aside from cannabis, there are other plant-based foods such as chocolate and black pepper that contain cannabinoids, as well as the small amounts that we naturally produce.
Unlike tetrahydrocannabinol (THC), the cannabinoid in cannabis responsible for the famous 'high', CBD has no intoxicating effects, in fact, it actually helps reduce the intoxicating effects of THC when they are used together.
CBD is commonly consumed as an oil and is extracted from the resin glands of the female cannabis plant.
The benefits of CBD are extremely vast. While most have been clinically studied some are anecdotal and have been passed on through centuries of use. The key reported CBD benefits are:
Autoimmune Disease Management
Diabetes &Blood Sugar Control
The chemistry of cannabis is quite complex
There are over 400 chemicals in cannabis with about 80 unique cannabinoids not found in any other plant.
These cannabinoids as well as their terpenes, which give plants their smell, are the main focus of research, and where most health benefits are coming from.
All The Information

You Will Need
Want to learn about the cannabis plant? In our knowledge base we break down everything you need to know about cannabis from how it works in the human body, to all its molecular components and how to use it.
There is a growing mountain of scientific evidence to support the use of the cannabis plant in medicine. Here you can view the research for more than 40 conditions than cannabis and its extracts can help with.
New Zealand Cannabis Regulation
Currently in New Zealand CBD is available by doctor prescription only. It is ILLEGAL to buy CBD oil and other hemp or cannabis oils online and bring it into NZ without a doctors prescription.
Frequently Asked Questions
Find the answers to all your CBD and cannabis questions on our FAQ page.
Every person and condition requires a different CBD dose. Learn more about the right amount for you here
The price of real CBD oil can vary greatly depending on where you source it from. Find out what you should pay here.
Getting hold of CBD Oil in
New Zealand (2023)
As at February 1st 2023 CBD remains legal in New Zealand but only via a doctor's prescription. If you have a doctor open to the use of CBD oil, they can write you a prescription for it. You can then request CBD from a local pharmacy or your doctor can source it. To learn more about how to get CBD in NZ check out more on our Buying CBD Oil Page.
If you don't have a regular doctor or are looking for somewhere to get a prescription our best recommendation to help people all over New Zealand is book a tele-medicine consultation. You can have a consultation from the comfort of your own home with a doctor over a video or phone call and be prescribed and couriered oil that way.
You CANNOT legally buy CBD oil from online shops or health stores without a prescription. If you buy CBD from an overseas shop you run the risk of losing it at customs. If you come across a website selling CBD in New Zealand, they are doing so illegally.
To read more check out the Guidelines from the Ministry of Health Regarding CBD Oil here.
when CBD Oil is available over the counter in New Zealand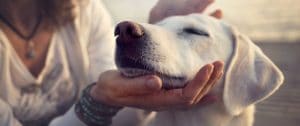 All pets need to be properly taken care of. Those of us who have been lucky enough to have had pets since childhood had this drummed into by our parents. A pet is for life and the life of the pet has value, even purpose. Grooming, feeding, exercise and bathing are all part of pet ownership and of course providing a place the animal considers home is essential. However, as pet health has become more understood, mental issues and conditions in pets have been noted and have become something pet owners are becoming aware of. Because of this pet care has become even more important with more to take into consideration.
Read More »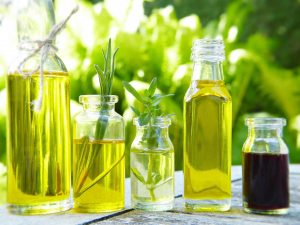 Unlike THC, CBD will not make you high or cause any sort of lack of control, making it a far more desirable medicinal option for many people.
With our endocannabinoid system spreading through all the main organs of our body, it is easy to understand how CBD can have such a wide reach. In each organ, the cannabinoid system performs different tasks but the goal is always the same, and that is to maintain a stable internal environment, despite fluctuations in the external environment.
Read More »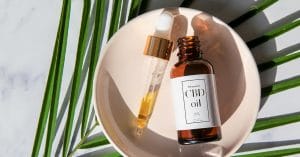 If you've done some research into CBD oil and looked at buying it, you may have come across a wide range of international CBD products online that appear much cheaper than anything you find in New Zealand and there are a few reasons for this. As of April 1st 2020, New Zealand's definition of a CBD product remains ill-advised.
Read More »